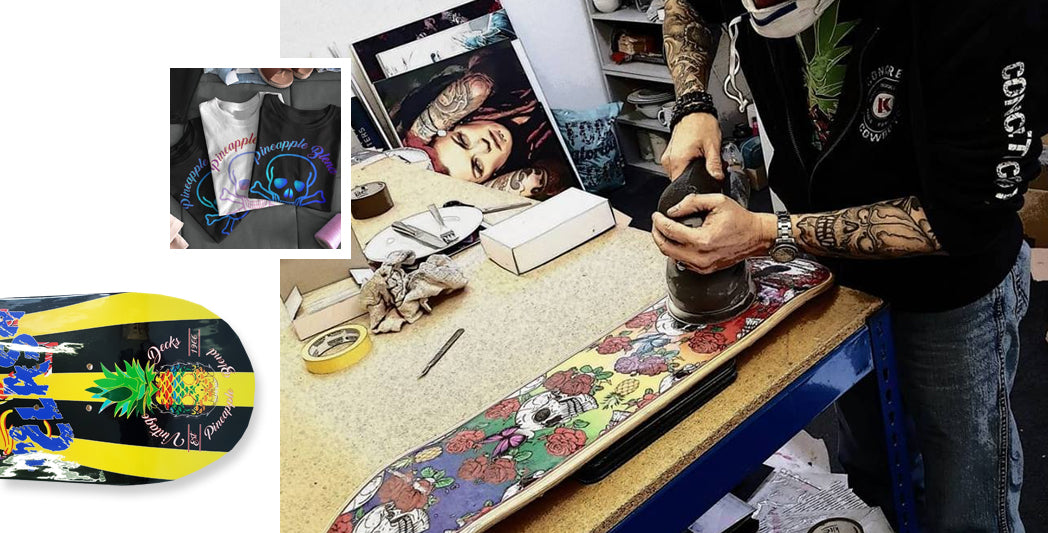 About Us
Pineapple Blend Vintage Decks originally started as a hobby painting One-Off decks for friends and clients.
As we gradually received more interest from people, who wanted a personalised deck to give as a gift or to hang in their homes, we decided to launch as a small business.
We have started off developing Limited Edition designs to either display in homes, or with a simple resin coating, can be ridden at your local skate park. We also have a number of One-Off decks which have been hand-painted or airbrushed using our unique tools to achieve a heavy flake finish. Our decks are all 7 ply 100% Canadian maple and approximately 8" x 34".
Read More